UPDATE: We invite our Williams community to participate in our Red Ribbon Spirit Week activities.
RED RIBBON INSPIRES OUR KIDS TO

BE HAPPY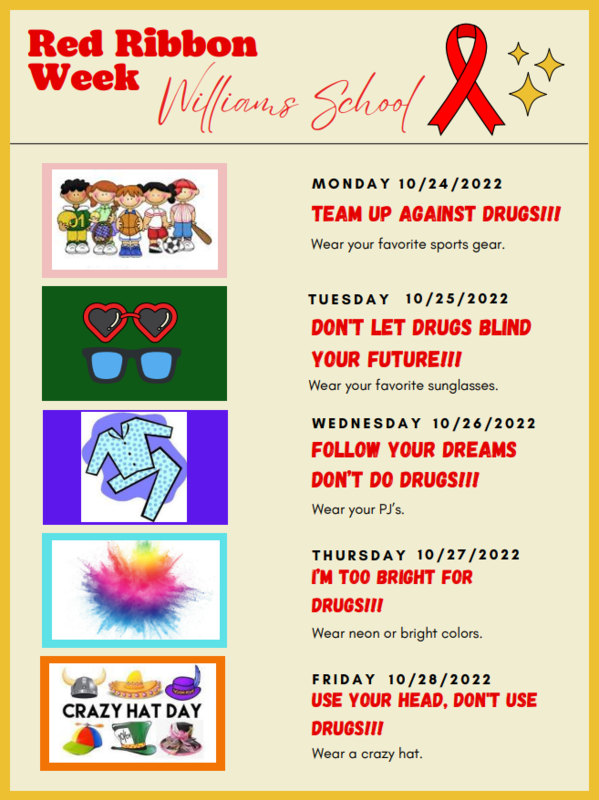 Red Ribbon Week takes place each year from October 23-31. Join us in our MISSION to help keep kids drug-free.
---------------
NUEVA INFORMACION: Invitamos a nuestra comunidad de Williams a participar en nuestras actividades en celebración de la Semana del Listón Rojo.
EL LISTON ROJO INSPIRA A NUESTROS HIJOS A SER FELICES
La Semana del Listón Rojo se lleva acabo cada año del 23-31 de octubre. Acompañenos en nuestra MISION para ayudar a mantener a los niños libres de las drogas.